SINGAPORE DIGITAL DRIVING LICENSE ON SINGPASS APP
Effective 7 March 2022, the digital Driving License (Digital DL) is available via Singpass app and will serve as an alternative official identification document for motorists in Singapore.
Compared to a physical driving license, the Digital DL can show up to date information such as, the number of demerit points accumulated by the motorist, eligibility for certificate of merit and the status of his/her driving licence.
However, you may still be required to produce your physical driving licence, if required in specific situations.
Following are the steps and illustrations on how to view the Digital Driving Licence:
1. Launch the Singpass app
2. On the homepage, swipe left on the Digital IC
3. Tap on the Digital Driving Licence
4. Click on "Show Details" to see the full details of the card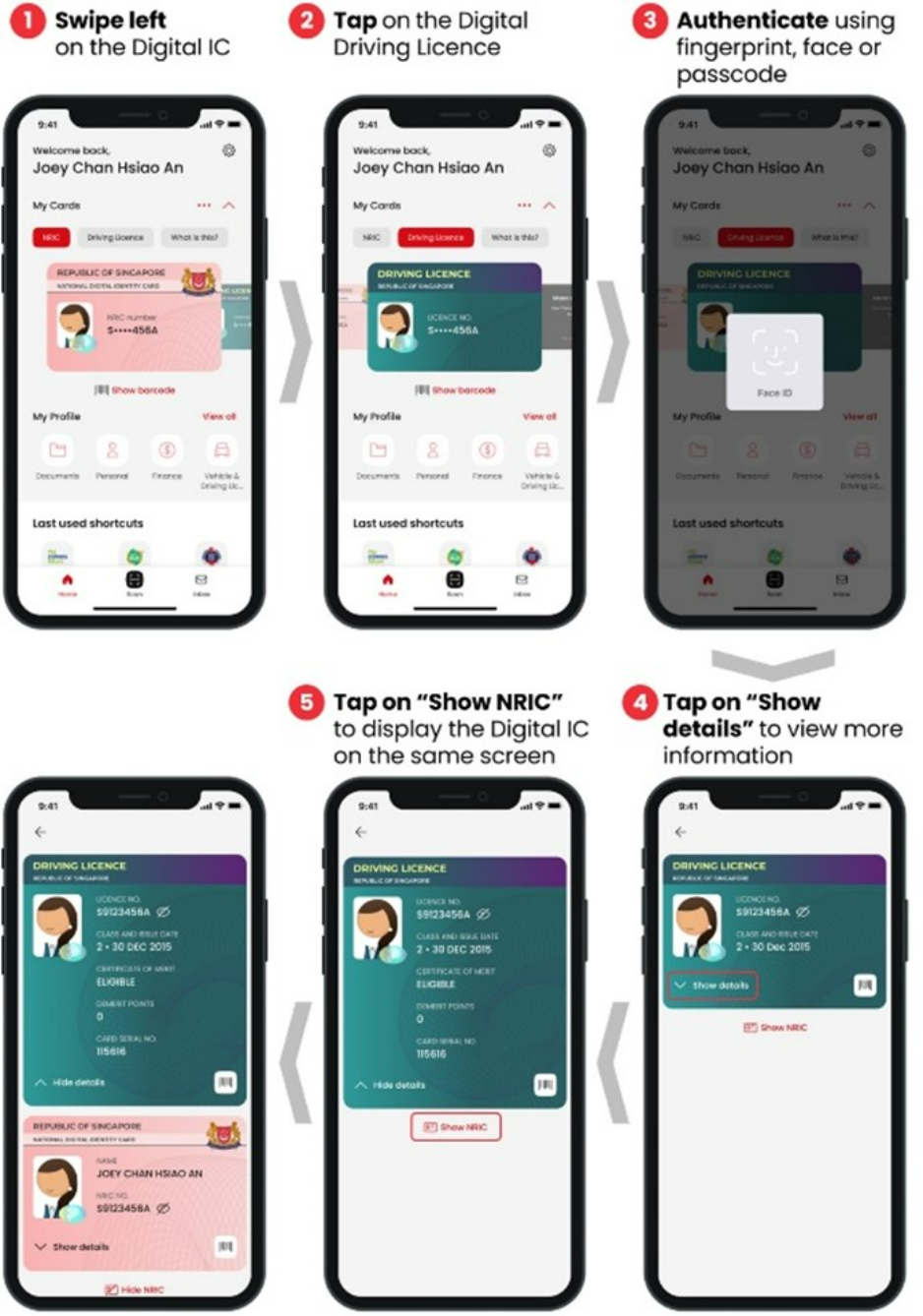 For more information, please visit http://www.police.gov.sg/advisories/traffic/traffic-matters (under the dropdown box, please click "Singapore Driving Licence").